The Children's Divorce Center  was established in 1979 by founding director
Marcia Lebowitz
MSW to help children and parents with the difficult changes that often accompany divorce.
The center provides  supportive, child-focused, clinical and  mediation services for divorce and post-divorce problems, and educational programs for parents and professionals concerned about children and divorce. 

The Children's Divorce Center is a unique resource for children and parents in divorcing, single-parent, and remarried families.  It is located in Woodbridge, Connecticut in a historic old house that offers a warm, relaxed, comfortable, child-oriented setting for children and parents.  Evening and weekend appointments are available and
clinical services
are covered by some insurance programs.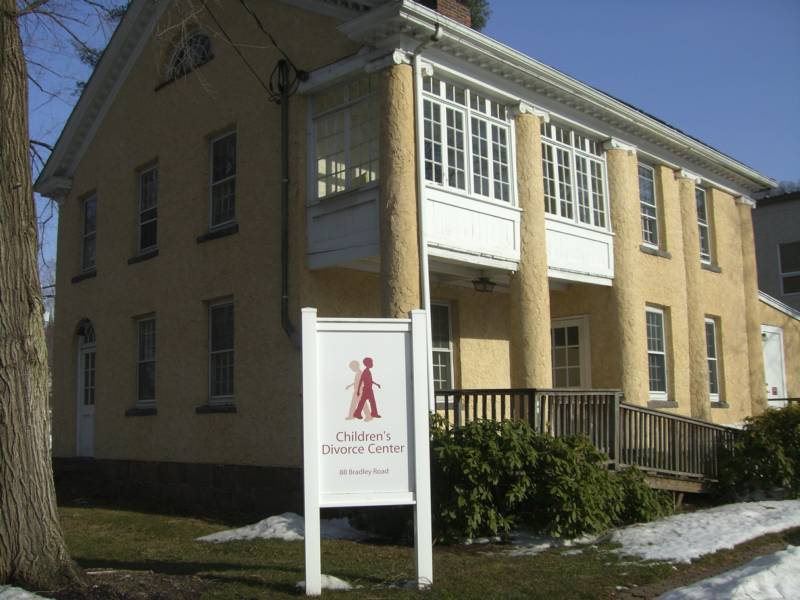 Children's Divorce Center

Children's Divorce Center      88 Bradley Road, Woodbridge CT 06525